What is New
in Language Studio 6.0
After 14 years of meeting the security and processing needs of some of the world's largest organizations, governments, and service providers, and with billions of documents translated, it was time for critical review, architecture update, optimization, and rewrite.
The first version of Language Studio was developed in 2006. Technology moves fast. Much has changed between 2006 and 2020. When we first developed Language Studio 1.0 Statistical Machine Translation (SMT) was still the mainstream state-of-the-art technology and was still relatively young in its adoption. In 2006, Google had just started using SMT as the technology behind Google Translate. Today, like Google, Omniscien uses the latest state-of-the-art Neural Machine Translation (NMT).
Language Studio is a mature, 14-year-old, product that has served its intended purpose well. It has evolved and been adapted to incorporate all the latest technologies and advances. However, in 2019 the Omniscien team decided that it was time to take a step back and look at areas of the product that could be optimized and more efficiently deployed. We had reached a point where the number of adaptations to accommodate new technological advances were becoming excessive and the product was become challenging to continue to incorporate new features and maintain optimal performance. 
Language Studio 6.0 is a full rewrite. A new version was built with the knowledge gained over 14 years. The Omniscien team redesigned the architecture and core platform to be more extendable and flexible than ever before. The new simplified architecture has been optimized for performance. The Secure by Design philosophy has been used as the core underpinning approach to all our software development.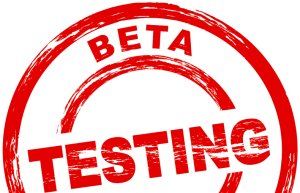 Register now to participage in the
Language Studio 6.0 Beta Program.
We are accepting a limited number of beta users during the beta period. Sign-up now to get early access before the full release.
High-Level
Change Summary
The following list is a subset of the notable changes and optimizations in Language Studio 6.0:
5 x Faster Translation Speed
Updated User Interface
Machine Translation Engine Assembler
Expanded Translation Workflow
Improved and Extended Translation Runtime Rules
Advanced-Data Preparation Tools
Multi-Domain Custom MT Engines
Enhanced Confidence Scores
New Translation Sources (Dropbox, FTP, AWS S3, Email, etc.)
Expanded NLP Processing Features
Integration with Workflow Studio