Human Language Technology
Human Language Technology
Enhanced by
Artificial Intelligence
Automation Technologies that
Augment Human Intelligence
Machine learning enables machines to work more like humans
so that humans don't have to work more like machines
App
Project Management,
Subtitle Creation,
Editing and Translation
Artificial Intelligence applied to media processing workflows increases productivity, accuracy and throughput.
Web
Hybrid Deep Neural
Machine Translation
On-Premises or in the Cloud, Language Studio offers unprecedented translation quality, flexibility and security.
Translate via REST API, Intranet Portal, Hosted Web Portal, Microsoft Office, popular Translation Management Systems and partner software.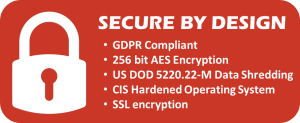 Web
Customize your own Machine Translation Engine
Control writing style, vocabulary choice, terminology, context and much more.
Other MT systems try to produce output that is understandable for "gist" purposes.
Omniscien engines are designed produce output that requires the least amount of human effort in order to publish.

Introducing
Omniscien Technologies
Enterprise-Class Neural Machine Translation and Language Processing Technologies
Human Language Technology Enhanced by Artificial Intelligence
Omniscien products, automation technologies, and language processing solutions augment human Intelligence. Underpinned by state-of-the-art machine learning and artificial intelligence, we enable machines to work more like humans so that humans don't have to work more like machines. Omniscien's Enterprise Machine Translation software provides a core architecture for neural machine translation and custom machine translation engines that are adapted and optimized for specific purposes such as subtitles, captions, patents, automotive, and life sciences.
Language Studio Enterprise – Overview
Accessing the latest Artificial Intelligence (AI) tools should be
easy.
secure.
multilingual.
integrated.
seamless.
available for everyone.
private.
The first on-premise / private cloud server platform that focuses on data-privacy and compliance while offering the most advanced artificial intelligence powered software, tools and features.
Slide
Translate
Machine Translation (MT) Language Pairs
Transcribe
Autonomous Speech Recognition (ASR) Languages
Recognize
Optical Character Recognition (OCR) Languages
Convert
File and Document Conversion Formats
Process

Document & Natural Language Processing (NLP) Tools
HTML5
Relying on public cloud services may put your
AI-powered tools are needed by modern organizations but not at the cost of data privacy.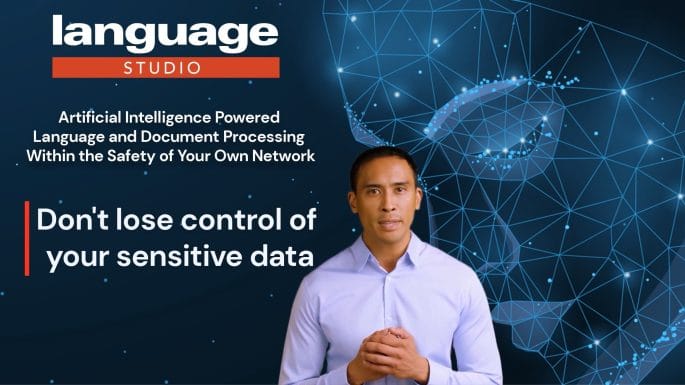 Slide 1
Subtitle Optimized Machine Translation delivers
faster
cheaper
higher quality
more consistent
translation output than a human only solution.
Machine translation is not a replacement for humans. It is a productivity and quality enhancer that lets skilled professionals focus on the more important elements of subtitle translations.
Translators, Editors, Reviewers and Project Managers all work collaboratively on the same file at the same time.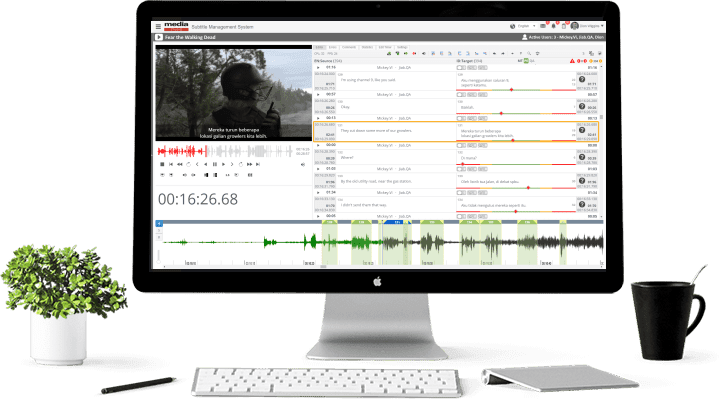 Hey! Did you know that you can more than double your productivity with machine translation when it is optimized for purpose? 👍👍👍
Artificial Intelligence Built for
Smart Language Processing
Artificial Intelligence Built for
Smart Language Processing
Data is the Fuel
that Powers Artificial Intelligence
Data is the Fuel

that
Powers Artificial Intelligence
Built on the world's leading translation, language processing, workflow automation, and artificial intelligence technologies.
Translation and language processing technologies have evolved substantially over the last decade. The Omniscien team has been at the forefront of research and development, leading the way with a comprehensive set of integrated tools, features, and technologies that are powered by and drive artificial intelligence and machine learning.
Naturally, Omniscien tools and technologies are heavily reliant on high-quality specialized data to power our platform and technologies. Because we understand the importance of high-quality data, the Omniscien team is dedicated to breaking new ground with novel research and approaches to creating, mining, harvesting, synthesizing, and manufacturing data. Omniscien has built a variety of powerful tools for data creation, preparation, and analysis.
Behind many of the tools design is Omniscien's Chief Scientist, Professor Philipp Koehn who leads our team of researchers and developers. Philipp is a pioneer in the machine translation space, his books on Statistical Machine Translation and Neural Machine Translation are the leading academic textbooks globally on machine translation. Both books are available now from Amazon.com or leading book stores.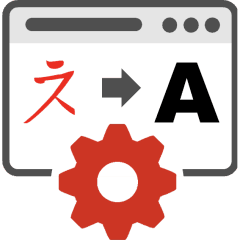 State-of-the-Art
Machine Translation
Secure Cloud, On-Premises, and Data Center scalability.
At the heart of all of Omniscien's tools and products is state-of-the-art machine translation technology. Developed and refined for over 14 years, the Omniscien team has continually strived to innovate and deliver the highest quality translation output and most flexible machine translation platform.
Language Studio provides specialized machine translation engines for use in Media Studio and Workflow Studio that are optimized for a specific purpose such as subtitle translation. The complexity and power of these purpose-optimized workflows and machine translation engines are hidden away with easy use tools and user interfaces. 
Performing a translation is simple and easy. However, when you want to take control, Language Studio provides workflow scripting and many more features that place you in the driving seat. 
No matter your performance and scalability need Language Studio has a platform edition to match. Language Studio provides a wide range of machine translation options and features to cover even the most complex of business use cases. 
Custom
Machine Translation Engines
Customize to your own writing style, vocabulary, and context.
Generic translation systems such as Google are designed to deliver a gist or general meaning for anything, anytime, and anyone so that text can be understood.
Being able to understand is just not good enough at Omniscien!!
Our goal is quite different with a much higher quality bar. Omniscien customized machine translation engines are designed to deliver a translation output that requires the least amount of human effort in order to publish. When translation quality directly impacts the bottom line and accuracy is important, a custom MT engine will always deliver the highest quality translation output.
Specialized
Industry Domains
Quality is delivered by a better understanding of context.
Unlike a human, machines cannot understand context (yet). The simple phrase "I caught a virus" could refer to your personal health or to your computer. Context can change the meaning to something totally different. Industry domains provide the context needed for higher quality translations.
By training MT engines with the high-quality bilingual data that contains the correct context, the context of the resulting translations is conveyed and the quality of the translation is notably better.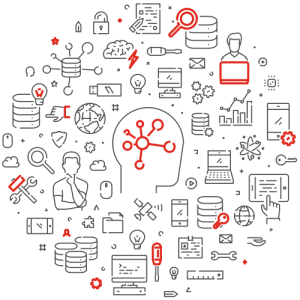 Specialized Workflows Driven by
Artificial Intelligence
and Natural Language Processing
Different business requirements can only be optimized by specialized workflows and adaptation of tools and processes.
Omniscien products, such as Media Studio and Language Studio, are optimized and built for purpose. The tools that we use are available and can be readily adapted to meet many different business needs. Our expansive library of language processing tools, workflow automation technologies and artificial intelligence solutions provide a unique platform from which to build specialized solutions.
The Omniscien team will work with you to build workflows for language processing, voice recognition, optical character recognition (OCR), data mining, data analysis, and data automation or you can leverage our technologies to build your own solutions.