Our case studies offer direct insights into real-world utilization and deployment of Omniscien products and services.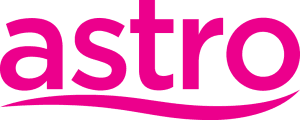 Customer Success Story:
Astro – Subtitle Processes Automation
Video Case Study
Presented by Alphie Larrieu, SAVP Content and Localization Engineering, Products and Technology Division, Astro.
Astro Malaysia Holdings Berhad ("Astro") is Malaysia's leading content and consumer company, serving 5.7 million or 75% of Malaysian households across our TV, radio, digital and commerce platforms. Astro has been working with Media Studio version 1 and beta testing Media Studio version 2. In this video case study, Alphie Larrieu will walk you through their experience in preparing over 400,000 subtitle files for processing and translation. He will then explore in more detail how Astro was able to achieve significant productivity gains to create source language templates for over 100 hours of content in just 20 percent of the time had they prepared the subtitle template using the traditional approaches.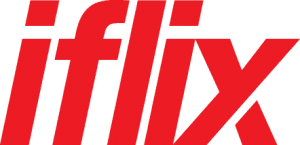 Customer Success Story:
iflix – Seamless Workflow for Subtitling
As Southeast Asia's fastest-growing Internet TV service, iflix needed an effective and powerful language processing and machine translation solution for generating subtitles and localizing these to shorten time to market and to reduce cost. The iflix vision was to have a localization workflow that provides a wholly integrated system from screenplay ingestion, automated subtitle creation, through human quality control such that desired volume levels could be handled at optimum quality, cost, and within the tight delivery timelines. Finally, the platform needed to provide relevant management information to allow project managers and senior management alike to efficiently manage projects, understand the ROI of the platform, and track the time-to-produce of each editor for each title.
Customer Success Story:
LexisNexis Univentio – Enabling Unprecedented Insight in Intellectual Property
For corporate divisions like the research & development or the legal department it is crucial to protect their company's intellectual property as well as to ensure that other parties' rights are not infringed. Therefore, conducting research on patents is a necessary task of these departments. Besides, business intelligence often combine intellectual property data with other key business information in order to support strategic decisions. The importance of this research has even increased in the light of recent high-profile court cases in the high-tech domain. Intellectual property data and in particular patents, however, are very complex documents. Therefore, it requires extensive experience and knowledge in this domain, as well as rich tools and access to updated information in order to effectively do a patent research.

Customer Success Story:
SAJAN – Multinational IT Company Technical Documentation
One of Sajan's many clients is a large multinational corporation that operates in nearly every country globally with a wide range of IT products ranging from database software to computer hardware. Sajan's client had many millions of words that needed to be translated into Simplified Chinese across these products.
As this was Sajan's first project with Omniscien Technologies' (formerly Asia Online) Language Studio, a small amount of work was performed by Sajan's technical team to integrate Sajan's Global Communication Management System (GCMS). This ensured a seamless workflow for project team members such as project managers and post-editors, as well as Sajan's customers. XLIFF files were transmitted between the Sajan GCMS and Language Studio via the Language Studio API. As this is an industry-standard format, Sajan was able to develop their connector and have it production ready in a very short time. For more information, see the Sajan GCMS Architecture at the end of this case study.
Customer Success Story:
OmniLingua – Automotive Manuals
One of the major challenges that enterprises have in the use of increased automation in business translation, is understanding the productivity and quality impact of any new automation strategy. As the discussion of quality and even productivity in the industry is often quite often vague and ill-defined, it is useful to show an example where a company understands with great precision what the impact is before and after the use of new translation production technology.
The key questions that one needs to understand are:
What is my current productivity (time taken, words produced) to achieve a defined quality level?
What impact does new automation e.g. an MT system, have on my existing productivity and final delivered quality?

Customer Success Story:
IOLAR – German-Slovenian Technical Engineering
IOLAR was interested to build a custom machine translation engine to translate technical engineering content from German to Slovenian. This language pair has a relatively complex source language combined with a very difficult target language that, like other Slavic languages, has a large number of inflected forms.
While translator productivity was important, the primary objectives were to ensure a high level of writing-style consistency and terminological accuracy. As there was no specific and directly related translation memory available to train the system, several hundred thousand segments were gathered from several sources, in a much broader domain than technical engineering. This data was combined to form a single corpus that was used to train the engine.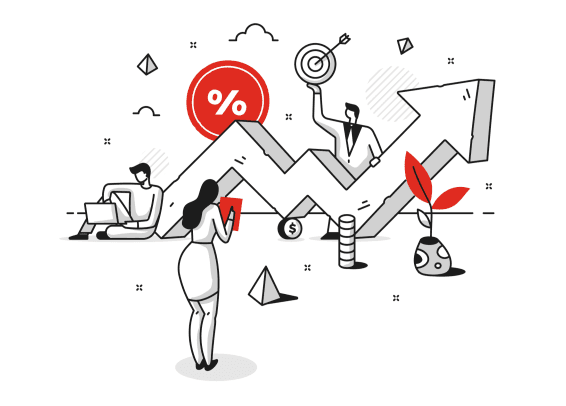 Customer Success Story:
Supporting Increased Cross-Border Revenue in E-Commerce
E-Commerce is a global, fast moving and challenging business, specifically in consumer markets such as retail, travel, etc. Ease of use, convenience, transparency but also a good understanding of the offering by the consumer are key parameters affecting the buying decision. Cross-border and/or cross-language offerings increase reach and revenue. A recent example on Black Friday showed just how much of an impact a winning approach can make. As shown in the figure below and reported by CNN, Amazon, applying a leading strategy, took a significant lead over key competitors in a single weekend.