Customer Success Story: iflix – Seamless Workflow for Subtitling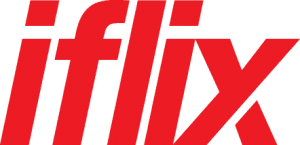 iflix is a leading subscription video-on-demand service. It serves as a digital hosting and distribution platform, offering users unlimited access to thousands of Western and Asian TV shows and movies. iflix is currently available in 25 countries across Asia, the Middle East, and Africa and has more than 5 million subscribers as of October 2017. As Southeast Asia's fastest-growing Internet TV service, iflix needed an effective and powerful language processing and machine translation solution for generating subtitles and localizing these to shorten time to market and to reduce cost. The iflix vision was to have a localization workflow that provides a wholly integrated system from screenplay ingestion, automated subtitle creation, through human quality control such that desired volume levels could be handled at optimum quality, cost, and within the tight delivery timelines. Finally, the platform needed to provide relevant management information to allow project managers and senior management alike to efficiently manage projects, understand the ROI of the platform, and track the time-to-produce of each editor for each title.
Following close consultation and cooperative workflow design, Omniscien Technologies and iflix cooperated closely to develop a unique subtitle creation and localization workflow based around Omniscien Technologies Language Studio Cloud platform that provides extensive language and data processing as well as machine translation capabilities. Creating quality subtitles and localizing these is an art of its own and has a set of unique challenges associated. This is partially the reason why the subtitling industry has been slow to adapt technology beyond integrated editing environments. Often dialog transcriptions or original version subtitles of shows and movies are not available or only available as production screenplays, a document that does not follow any structured format.
These documents also lack essential information such as frame changes, timestamps, etc. and the human effort to create and develop a quality source subtitle is substantial. Secondly, subtitles are typically split across multiple frames and lack clear end of sentence markers – all challenges that make the content unsuited for machine translation unless it is effectively pre- and post-processed.
The workflow designed and implemented allows full automation of the process with human quality checks and post-editing and delivered significant efficiency gains to iflix even in early stages of production, reducing human efforts for the subtitle creation from days to less than 3 hours through the effective application of machine learning AI-based technology and Automated Speech Recognition (ASR). The localization for the 22 languages used by iflix delivered significant efficiency gains after an initial training period with the system after 3 months delivering close to 50% of subtitles as perfect or near-perfect, 33% requiring medium edits, and only 17% requiring re-writes. Given that iflix focus is largely on what is considered to be "lower resource languages" the initial machine translation only allowed the use of Statistical Machine Translation (SMT), however as post-editing produces more training data, languages move quickly from SMT to hybrid Neural Machine Translation (NMT) delivering far improved results even for complex languages such as Thai.
As iflix continues to aggressively grow and expand its market presence, this collaboratively designed and implemented workflow continues to support iflix's operation and helps shorten time to market at a reduced cost while providing key required transparency. More importantly, however, the project is also a prime example of the results that are achievable if two innovative organizations collaborate to develop what still is an industry first and most importantly a project that delivers tangible, measurable business benefits.