Register and watch Omniscien and partner webinars. If you miss a webinar or cannot watch it live at the scheduled time, come back after the webinar and watch the replay any time.
Stay tuned. We will be announcing new webinars shortly. Please check out our Past Webinars in the meantime or subscribe to our mailing list if you would like to be notified by email of our new webinar dates.
2020 Webinar Week
October 13-14 2020
The Omniscien team has been hard at work developing our latest versions of market-leading machine translation, media and subtitle processing, and workflow automation products. Currently being finalized and in beta test ahead of their upcoming release, we are excited to announce a series of new products and product updates.
Join the Omniscien team for 3 presentations, including 2 new product preview webinars, and a comprehensive deep dive into the latest advances in data gathering, data synthesis, data cleaning, and best practices for customizing a high-quality translation engine.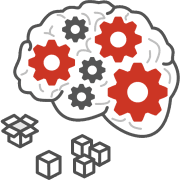 Anatomy of a Great Custom Machine Translation Engine
Tuesday, October 13, 2020
Anyone can create a custom MT engine by simply uploading data and training. However, much like in a kitchen, just throwing ingredients in a pot does not make a great meal. A good recipe, a skilled chief, and the right tools will give a much better result. Similarly, a great translation engine that consistently delivers substantially higher quality translations that generic machine translation engines such as Google, requires expertise and experience.
Media Studio V2.0 - Part 1: Project Management and Editing Platform
Wednesday, October 14, 2020
Media Studio Project Management and Editing Platform go beyond the processing of data to manage workflows and human resources with task and project management tools that help in-house and remote teams improve collaboration, productivity, visibility, planning, accountability, and ultimately deliver results for subtitle and media related projects.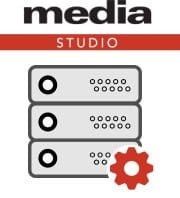 Media Studio V2.0 – Part 2: Data Processing Platform Preview
Wednesday, October 14, 2020
Media Studio Data Processing Platform delivers state-of-the-art data processing for subtitles, captions, video, and audio files powered by advanced artificial intelligence-based tools that augment human intelligence for increased productivity, efficiency, and accuracy.
Turn legacy language asset files into language data gold. Organize, clean, normalize, and extract a wide range of data and information that can be used to reduce human effort and as input in customized machine translation engines and workflows.