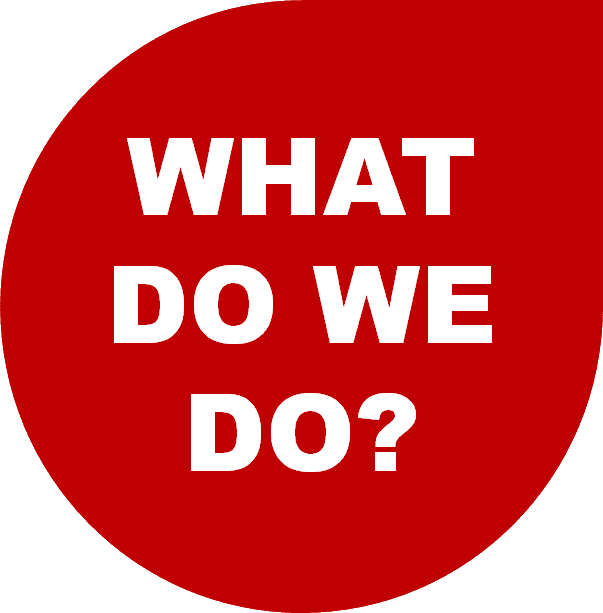 Text Analytics
Translation
Video and Voice Analytics
Voice Recognition and Transcription
Specialized Content (e.g. subtitles, patents, travel reviews, product descriptions)
Understand data and act on data
Reach across language barriers quickly and cost-effectively
Extract new value from information hidden in data
Augment human intelligence via automation
We Build Innovative Language Processing Solutions
Machine Learning
Artificial Intelligence
Deep Learning
Natural Language Processing
Machine Translation
Custom Machine Translation Engines
High-Performance Linguist Workflows
Data Mining and Metadata Extraction
Data Classification
Data Synthesis
Data Manufacturing
Data Cleaning
Human Language Technology (HLT) Powered by Artificial Intelligence
Omniscien Technologies is a market-leading global supplier of high-performance and secure high-quality Language Processing, Machine Translation (MT), Artificial Intelligence (AI) and Machine Learning (ML) technologies and services for content-intensive applications. Our wide range of solutions service clientele from various industries including the Localization Industry, Online Research Services, Publishing, E-Commerce, Media and Entertainment, Online Travel, Technology, Enterprise, Banking and Finance, Military, and Government.
Omniscien Technologies has gained a reputation for cutting-edge solutions with its Language Studio, Media Studio, and E-Commerce Studio platforms. Depending upon customers' requirements, the platforms can be deployed in a variety of ways to integrate with in-house data processing and translation management systems for the localization industry as well as other systems.
Omniscien's product platforms offer unparalleled levels of customization and control including feature-rich pre- and post-processing, enabling customers with even the most complex data to achieve both high quality and high-volume output to satisfy every use case. Omniscien Technologies has by far the most comprehensive and feature-rich systems in the market today.
Omniscien Technologies products and technologies are deployed globally to a wide variety of customers including governments, multinationals, language service providers, e-commerce providers, media organizations and some of the world's leading companies and best-known global brands.
Covering nearly 600 global language pairs and with several industry-specific solutions, Omniscien Technologies remains the partner of choice for customers with complex, high-volume bespoke data processing and machine translation needs.
Founded in 2007, Omniscien Technologies Headquarters are located in Singapore, with R&D based out of Bangkok, Thailand, and a commercial presence in several locations in Europe and North America.
The Omniscien team comes from a broad set of complementary backgrounds that empower the organization and bridge the cultural and language barriers that define the cross-border and language industries.
Gregory Binger
Chairman, Chief Operating Officer, Co-Founder
Gregory Binger has been a senior officer, board member, senior counsel or adviser to many of the world's best-known Internet brands, technology, communications, media and entertainment companies. His positions have included Senior Counsel and Management Board for at Yahoo! UK & Ireland, Executive Vice President & General Counsel at Lycos Asia, Acting Senior Corporate Counsel at nineMSN Australia, and Acting Corporate Counsel Europe at CompuServe.
He has taken a hands-on approach in securing successful deals on a wide range of issues relating to technology and media licensing and procurement, intellectual property, information technology, technology outsourcing, systems integration, electronic, online and mobile content, games and applications, animation and video postproduction, VoIP, WiFi, and online betting and gaming.
Far from being an ivory tower academic, Greg has excelled at managing and achieving successful results from multi-disciplinary teams of all sizes dealing with marketing, business development and corporate governance. He has significant experience managing companies in Asia. For example at Lycos Asia, he had oversight management of the company secretarial function for the primary holding company and 23 affiliated companies around the world.
Greg has been a frequent speaker and publisher of articles on such diverse topics as hyper-linking risks, copyright and information distribution on computer networks, data security, information privacy, content supply, resale and distribution, intellectual property and technology convergence. He co-authored Computer Evidence: A Forensic Investigations Handbook, a book that deals with covert electronic surveillance, legal and ethical hacking and evidence gathering and preservation techniques.
Dion Wiggins
Chief Technology Officer, Co-Founder
Dion Wiggins is a highly experienced ICT industry visionary, entrepreneur, analyst, and consultant. He has an impressive knowledge in the fields of software development, architecture, and management, as well as an in-depth understanding of Asian ICT markets. He is an accomplished speaker and has a high media profile for his perceptive analysis of ICT in Asia/Pacific.
Previously Dion was Vice President and Research Director for Gartner based in Hong Kong, where he was the most senior and highly-respected analyst based in all of Asia. Dion's research reports on ICT in China helped change the way the world views this market.
Dion is also a well-known pioneer of the Asian Internet Industry, being the founder of one of Asia's first ever ISPs (Asia Online in Hong Kong). In his role at Gartner and in various other consulting positions prior to that, Dion advised literally hundreds of enterprises on their ICT strategy.
Dion was a founder of The ActiveX Factory, where he was the recipient of the Chairman's Commendation Award presented by Microsoft's Bill Gates for the best showcase of software developed in the Philippines. The US Government has recognized Dion as being in the top 5% of his field worldwide and he is a former holder of a US O1 Extraordinary Ability Visa.
Philipp Koehn
Chief Scientist
Behind many of the tools design is Omniscien's Chief Scientist, Professor Philipp Koehn who leads our team of researchers and developers. Philipp is a pioneer in the machine translation space, his books on Statistical Machine Translation and Neural Machine Translation are the leading academic textbooks globally on machine translation. Both books are available now from Amazon.com or leading book stores.
Philipp Koehn is a Professor of Computer Science at Johns Hopkins University and also holds the Chair for Machine Translation in the School of Informatics at the University of Edinburgh. Philipp Koehn is a leader in the field of statistical machine translation and neural machine translation research with over 100 publications. He is the author of several textbooks and online training courses in the field.
Under his leadership, the open source Moses system that, prior to NMT, became the de-facto standard toolkit for statistical machine translation in research and commercial deployment. Koehn led international research projects such as Euromatrix and CASMACAT. Koehn's research has been funded by the European Union, DARPA, Google, Facebook, Amazon, Bloomberg, and several other funding agencies. Koehn received his PhD in 2003 from the University of Southern California and was a postdoctoral research associate at MIT. He was a finalist for the European Patent Office's European Inventor Award in 2013 and received the Award of Honor from the International Association of Machine Translation in 2015.
At Omniscien, Koehn refined machine translation technology for use in real-world deployments and helped develop methods for data acquisition and refinement. Koehn continues to drive innovation and technological development at Omniscien.