Artificial Intelligence and Machine Translation: 2021 and Beyond
2020 brought many advances in language-related Artificial Intelligence (AI) and Machine Translation (MT). MT and more broadly natural language processing have become essential parts of the global technological leadership race in AI. Research in this area has skyrocketed, and many ground-breaking achievements continue to be made. This fast-evolving technology field is changing the way people work, play, and understand data. We will also preview many of these features in the new Language Studio V6.0 that is shipping in early 2021.  
Join Omniscien's Chief Scientist Professor Philipp Koehn, a leading researcher in the field of AI and MT, along with Dion Wiggins, Omniscien's CTO, for an hour of information sharing and insights on what 2021 will likely bring. We will look at trends in Neural Machine Translation, Natural Language Processing, Artificial Intelligence, Machine Learning, Data Mining, Text Analytics, and more.
Wednesday, 16 December 2020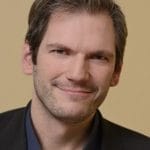 Professor Philipp Koehn
Chief Scientist,
Omniscien Technologies
Dion Wiggins
CTO, Co-Founder,
Omniscien Technologies
Recent webinars that you may have missed!!
The Omniscien team has been hard at work developing our latest versions of market-leading machine translation, media and subtitle processing, and workflow automation products. Currently being finalized and in beta test ahead of their upcoming release, we are excited to announce a series of new products and product updates.
Join the Omniscien team for 3 presentations, including 2 new product preview webinars, and a comprehensive deep dive into the latest advances in data gathering, data synthesis, data cleaning, and best practices for customizing a high-quality translation engine.
Webinar Week Presentations