Omniscien products can be deployed with three different deployment models designed to fit different business requirements and use cases.
All three deployment model options are secure by design and feature a range of built-in security features directly in the software and architecture of the platform.
The Cloud deployment model is more suitable for organizations with low to mid-range processing volumes that do not have extensive technical skills or resources in their organization.
Private Cloud and On-Premises deployment models are very similar, with the primary differentiator being that On-Premises requires an up-front investment in hardware, while Private Cloud can be brought up quickly with a lower initial investment, but higher long term cost as the hardware is provided by the cloud provider. Both these models require some basic level of technical capability to install and manage the systems.
All systems are deployed in secure, read-only Docker containers. This makes the system very fast to install and easier to support.
Depending on the product and the business case, it may also be practical to mix different deployment models such as Cloud and On-Premises together. The Omniscien team will be happy to guide you on the most appropriate deployment model for your organization.
Available as two Platform Editions specifically designed to match different business needs.
Supported
Cloud Platforms
Omniscien Secure Cloud
Low cost
Pay-as-you-go/monthly/annual service subscriptions
Immediate start
No hardware purchase required
No technical expertise needed
Managed by Omniscien
Security and privacy
Backups
Network management
Hardware management
Software management


(minimal patches and version updates)
Applies to:
Private Cloud
High level of control
Annual software subscriptions
Secure in your private cloud infrastructure
Secure Docker Containers
No hardware purchase required
Some tecnnical expertise required
Managed by Client
Security and privacy
Backups
Software management


(minimal patches and version updates)
Managed by Cloud Provider
Network management
Hardware management
Applies to: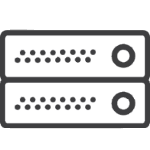 On-Premises
Complete control
Annual software subscriptions
Secure in your own data center or office server room
Secure Docker Containers
Hardware purchase required
Some tecnnical expertise required
Managed by Client
Security and privacy
Backups
Network management
Hardware management
Software management


(minimal patches and version updates)
Applies to: