Data Privacy and Compliance
Data Privacy and Compliance
You can't protect your data
if you don't know where it is!
One of the most simple, yet often overlooked, means to protect data privacy is to reduce the need to share data.
Ensure that sensitive data is used legitimately and safely by keeping it within your organization's control.
Keep control of your
private data.
sensitive data.
data processing location.
data security.
data access.
People are the weakest link in compliance
Every day, in millions of organizations around the world, millions of people are inadvertently leaking sensitive information and personal data to third parties.
Despite best efforts with staff training and frequent data privacy awareness campaigns, organizations are challenged to control the natural behavior of users who find that necessary tools are not available in their office, and then without intent seek out unsecure and untrusted websites to achieve everyday office activities in violation of strict compliance and data privacy regulations.
Examples of Everyday Sensitive Data Leakage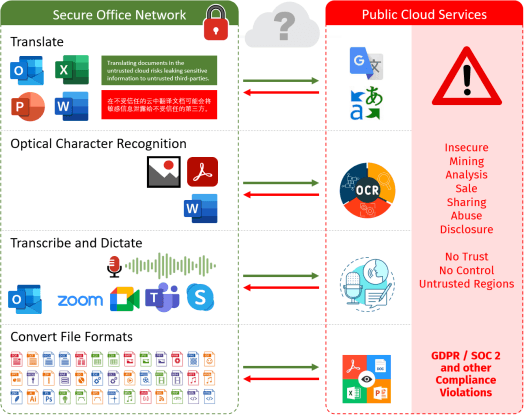 Translating documents using Google Translate or Microsoft Translator via the web or Microsoft Office.
Converting images and Adobe PDF into Microsoft Office and other formats using online websites.
Transcribing and dictating content using cloud-based voice recognition services, virtual meeting services or within Microsoft Office (sends content to Microsoft).
Converting and viewing files on unsecured web sites because the file type specific software is not installed on users' office computers.
Where is your

sensitive data

being processed?
Europe?   USA?

 Australia?   China?   Russia?
You can't protect your data
if you don't know where it is!
By using untrusted websites, web applications and internet services, legal rights are inadvertently lost to untrusted third parties who may use your sensitive data  and your valuable intellectual property for their own purposes, including in some cases selling it to others. 
Data may travel between legal jurisdictions (i.e., from the EU to the USA) for processing, or could be shared or sold, in violation of GDPR and other compliance regulations. Data sovereignty is becoming a critical issue for many Compliance Officers and Data Privacy Officers.
Even with a contract in place with a public cloud service provider, many contracts do not fully protect valuable data and, if courts were to subpoena a public cloud service provider, they would be legally required to share your sensitive data with the authorities and potentially many others.
Where is your data?     If the service is free…   you and your data are the product!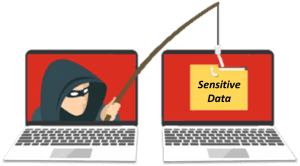 Google and Microsoft are just two of many examples of free, public, untrusted, internet based cloud service providers that take rights in your data automatically every time you use them. These services are not free. The cost of using these services is that they use your sensitive data. How your data is used will vary by service. But even with the most restrictive of uses, there are security and privacy concerns.
What could possibly go wrong? Take a look at some of these examples of data breaches and loss of control of sensitive content:
If this kind of exposure and data breaches are happening on the biggest of websites and organizations that have the highest of security standards and large security budgets to prevent such issues, one can only imagine how much inadvertent data leakage is occurring on smaller, less robust, less prominent inline services. Even if a service claims to not share your data with anyone, you lose control of your data when it is not kept within your network and can never be truly sure how it is being used or who has access to it and how others are preventing unauthorized access to your data. Can your organization afford the risk of such data loss from third-parties?
Provide a
single destination
within your
organization's own network and control
where
secure versions
of all of the most common state-of-the-art artificial intelligence powered tools are available to the entire organization.
Language Studio is the first on-premises / private cloud server platform
that focuses on eliminating the need for users to leave your network
to perform every day or occasional, office activities that rely on artificial intelligence and that your users have become accustomed to on the web.
Solving everyday inadvertent sensitive data leakage:
Enable your users access to advanced artificial intelligence-based services

that are usually available only via third-party public cloud services.

Provide hundreds of tools and utilities that can be embedded directly within your own applications and workflows via REST API.
Prevent costly data-privacy violations and penalties for breaching compliance regulations.
Retain control of your sensitive data by always keeping it within your own organizations network.
Language Studio is part of a technological revolution that makes it possible to unify, centralize and maintain control over your data, how it is used and where it is processed while still enabling the benefits of the latest advances in AI to your users.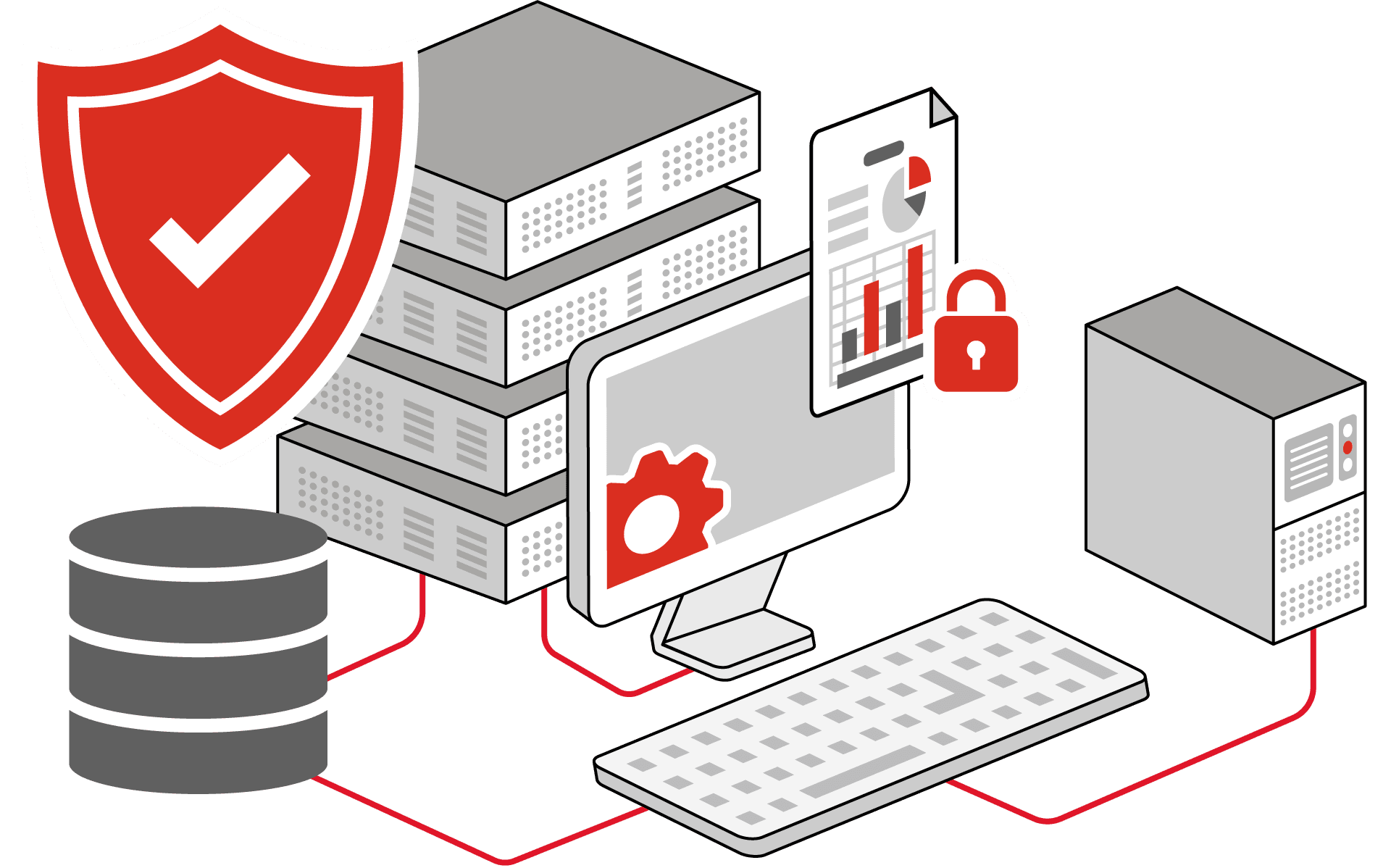 Sensitive data never leaves your network or control.
Language Studio provides a single internal destination for hundreds of secure and private AI-powered features, greatly eliminating the cases where users would typically leave the office network to use unsecure third-party websites.
All of Language Studio's secure, scalable and enterprise ready AI tools can be deployed via on-premises servers or in your own private cloud platform (Google Cloud, AWS, Microsoft Azure, etc.). The platform provides hundreds of tools for translating, sanitizing, comparing, converting, extracting, analyzing, OCR, voice recognition and transcription and more.
Bring the power of
state-of-the-art public cloud services
into the control of your network

Access Language Studio AI tools within your private network

Secure Document Portal
Hundreds of easy-to-use tools and utilities based on
state-of-the-art artificial intelligence (AI)

and

Natural Language Processing (NLP)
that are packaged in a simple and easy to use web portal.

Secure Server Platform
The same powerful features from the Secure Document Portal exposed as RESTful APIs ready to be integrated with your workflows and business processes.
Slide
Translate
Machine Translation (MT) Language Pairs
Transcribe
Autonomous Speech Recognition (ASR) Languages
Recognize
Optical Character Recognition (OCR) Languages
Convert
File and Document Conversion Formats
Process

Document & Natural Language Processing (NLP) Tools
Click on any category to explore
Designed to help enforce
Compliance
Many products are designed to address data privacy, security, GDPR, SOC 2 and other compliance challenges through costly and complex deployments of workflows, processes and infrastructure. Those approaches address privacy and security challenges from a technical perspective but leave open the very significant risk of inadvertent leakage of sensitive data caused by natural user behavior – going to the Internet for power tools. This is where Language Studio steps in as the first unique product offering focused on addressing the human behavior challenge that is overlooked by many organizations.
Language Studio provides secure, scalable and enterprise ready AI features via on-premises servers or in your own private cloud platform (Google Cloud, AWS, Microsoft Azure, etc.) designed to protect your sensitive content and data from outside exposure.
Address General Data Privacy Regulations (GDPR), Service Organization Control 2 (SOC 2), California Consumer Privacy Act (CCPA), Health Insurance Portability and Accountability Act (HIPPA), and other data protection laws,  data privacy laws, data privacy legislation and regulatory compliance challenges, all from within your own network without traffic going to unsecure external parties.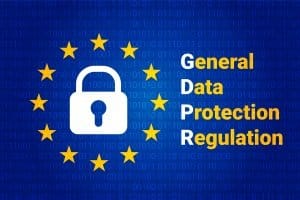 The roles of Chief Compliance Officer and Data Protection Officer came into sudden sharp focus after the EU's General Data Protection Regulation law came into effect on May 2018. Since that time many other regions and countries have passed similar laws. While these roles cover a vast scope of data privacy and compliance related issues, some issues have been focused on more by technology providers that others.
A key concern for Compliance Officers and Data Protection Officers is ensuring that data is used legitimately and safely. If data leaves the organizations network, then there is a loss of control. Omniscien recognizes that the features offered by public cloud services are very valuable to the business and every day office activities. However, many are not incorporated well into the overall compliance and data privacy landscape.
The Language Studio solution is to provide a wide range of the most popular, advanced, and state-of-the-art artificial intelligence technologies within the organizations own network in a single server platform, thereby eliminating the risk of sharing data with third-party public cloud services. 
In designing Language Studio, the Omniscien team focused on reducing risk of data being used in a non-legitimate and non-safe manner. By applying the concepts of Secure By Design to every stage of software development, and by carefully planning for and building in data privacy features for all the tools and technologies that are offered in the Language Studio platform,
Ensuring that data is used legitimately and safely:
Stop users from sending data to unauthorized external third parties by providing them access to state-of-the-art equivalent internal AI-powered tools and technologies.
Retain control of your sensitive data by always keeping it within your own organizations network.
All data is stored during processing using 256-bit AES encryption.
All data is segmented by user so that it cannot be accessed by another user.
Once processed, data is deleted immediately. If not collected (i.e. batch jobs that need to be downloaded), stale data is automatically deleted housekeeping.
All file deletions are performed using the US Department of Defense (DoD 5220.22-M) Wiping Standard.
All traffic to, from and within the server uses the latest SSL/TLS encryption protocols.
Users are authenticated using LDAP, SAML2, or OATH2. 2-Factor-Authentication (2FA) is also supported.
Hardened operating systems using the CIS-Security standards and tools, combined by a secure architecture ensure that the server platform remains robust and able to stand up to determined attacks.