Secure Server
Secure Language and Document Processing Portal
Seamless access to secure state-of-the-art artificial intelligence driven tools for Natural Language Processing (NLP) and Document Processing from within your office network.
Built for security, data privacy, and compliance.
Accessing the latest Artificial Intelligence (AI) tools should be
available for everyone. easy. secure. multilingual. integrated. seamless. private.
Block

Simple, Secure, and Private Web Access

Requirements, Platforms, etc.
Designed from top-to-bottom to assist with data privacy, security and compliance.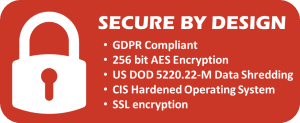 Access the power of AI tools in your office
without the security risk
AI powered tools are needed by your organization but not at the cost of data privacy!
The latest online Artificial Intelligence (AI) powered tools from Google, Microsoft and others are truly great and very useful on a daily basis – for consumers.
Modern organizations need to use these same tools to be productive and efficient – and are inadvertently breaching data privacy and compliance regulations through the unauthorized sharing of sensitive data with these insecure public services and losing control of how data is used and where it is processed.
Language Studio provides the latest state-of-the-art AI tools without exposing your organization to inadvertent data leakage and privacy risks:
Prevent costly data-privacy violations and penalties for breaching compliance regulations.
Retain control of your sensitive data by always keeping it within your own organizations network.
Enable your users to access to advanced artificial intelligence-based services that are usually available only via third-party public cloud services.
Simple, Easy to Use and Learn
Access revolves around two primary user interfaces that are intuitive and simple to use. A consistent layout and structure ensure that users can begin using the tools without training. 
Portal Demo 1
Manipulating and processing text is easy
Processing text with a simple source (left side) and target (right side) user interface across all text processing tools.

Simply select the primary settings (i.e., languages for translation), fine tune the options and click the action button.
All text tools use the same general layout and design. Easy, simple, and functional. It does not get much simpler than this!!
Portal Demo 1
Drag, Drop, Process - Easy!!
Process one or more files as a batch by dragging and dropping into your browser.
Select the primary settings (i.e., languages for translation), fine tune the options and click the action button.
All text file processing use the same general layout and design. Easy, simple, and functional.
File and document processing is simple, irrespective of the task.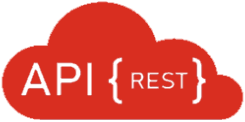 All features in the user interface are available as REST and WebSocket APIs
The Language Studio portal provides a friendly user interface over top of the Language Studio server. 
Each feature is available to integrate into your own applications via our powerful REST and WebSockets APIs.
Each feature is built on a core of Artificial Intelligence, Machine Learning and Natural Language Processing
Machine learning and artificial intelligence enable machines to work more like humans so that humans don't have to work more like machines.
Language Studio provides the AI based features that are usually found only on the largest web-based public providers such as Google and Microsoft. All features are available on your office network, without going out to the internet, keeping your data private and secure.
Translate 1
Translate documents, data files, and text between languages using the latest state-of-the-art neural machine translation technology.
Translate in 600+ language pairs in real time or batch file mode a wide range of document formats including MS Office, PDF, HTML, images, etc.
Convert Document Format
A powerful, yet simple-to-use tool for converting files. Easily and securely convert file types between more than 80 industry-standard document/file formats.
Formats supported include Microsoft Office, OpenOffice, Adobe PDF, HTML, Images, Spreadsheets, Presentations, Emails, Visio diagrams, Microsoft Project, XML, metafiles and many others.
Optical Character Recognition (OCR)
Optical Character Recognition (OCR)
Using the latest artificial-intelligence-based Optical Character Recognition (OCR) technology, automatically convert documents and images into searchable PDF, Microsoft Word, Microsoft Excel, text files and other formats.
Translate PDF documents and images into other languages, extract tables from images into Excel spreadsheets, and more.
Data Privacy
With the ability to lock, protect, and encrypt sensitive information, this set of tools provides a safe way to share documents with others.
Document anonymization and sanitization ensures that only the intended information within a document can be accessed by authorized users.
Transcribe and Dictate
Powerful transcription and dictation tools that can convert any audio into subtitles, meeting minutes and real-time translations.
Create an email or document by simply speaking into the microphone. Transcribe your presentation or meetings into subtitles and meeting minutes. Record real-time webinar and online meetings with subtitles translated into multiple languages in real-time.